Our Advisory Board
Dr. Mustafa Parakh
Dr. Mustafa parekh is an Ophthalmologist/ Eye Surgeon in Marine Lines, Mumbai. He practices at Zain Eye care in Marine Lines, Mumbai.
Dr. Prakash Katakia
Dr. Prakash Katakia is a Freelance Expert Medical Moderator in Health Care Sector in Mumbai.
Shri Harish Gogari
Shri Harish Gogari – President of Tarun Mitra Mandal.
Dr. Kulin Kothari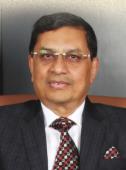 Dr. Kulin Kothari is the:
Managing Trustee, Vision Foundation of India (VFI)
Founder & Chairman, Bombay City Eye Institute & Research Centre (BCEIRC)
Dr. Kulin Kothari and his team has carried out about 1,13,507 free surgeries till 22nd January 2016. Now the target is to perform more than 1 million free surgeries across India under "Project Rashtriya Netra Yagna".
Educational Qualifications:
First Year MBBS – 1st Rank in the University of Mumbai – 1974
Final Year MBBS – 1977
DOMS – Gold Medallist – 1979
MS (Ophthalmology) – Gold Medallist – 1980
Specialized Training Abroad:
In USA, UK & Germany in the fields of Cataract, Glaucoma and Refractive Surgery.
Academic Activities:
Organized and attended numerous ophthalmic conferences in India and abroad.
Involved as faculty and speaker at various national and international ophthalmic fora.
Presented several papers on and conducted live surgery workshops at different hospitals for Phacoemulsification, Glaucoma and Refractive Surgery nationally and internationally.
Special Awards Received:
'Young Achiever of The Year' award by Bombay Ophthalmic Society.
'Giants International Award' for excellence in the field of medicine
The prestigious 'Rashtriya Ratna' award.
Career Highlights:
Dr. Kulin Kothari has operated more than 1,00,000 patients.
Founding of Bombay City Eye Institute & Research Centre in 1992.
Founding of Vision Foundation of India in 1993.
Establishment of Navnit Shah Eye Bank in 2000.
Starting of two fully equipped 'Mobile Eye Clinics' in 2004 for the rural, tribal and slum populations of Maharashtra & Gujarat (including schools). Addition of a third 'mobile eye clinic' in 2012.
Primary rural centre at Shahpur in 2008.
Primary rural centre at Manor in 2008.
Mr. Deepak Dalal
– is a Commerce Graduate and further pursued Diploma in Marketing Management from Mumbai University.
He initiated his professional career with Private Sector. Took voluntary retirement at age of 52 yrs. During the year 1997 to 2008 he worked as associate with Cardiac Physician who practice Non Interventional Treatment. He joined EBCRC in July 2008. From 2012 associated with EBCRC as a Member of Advisory Board. He had active participation in day-to-day working of EBCRC.
Mr. Dinoo Gandhi
– Hon Chief Secretary National Association prevention of Blindness.
Mr. Dhanpat Jain
– President Late Smt Shakundevi Multanmalji Mehta Eye Bank, Bhandup.
Padmashri Mr. Niranjan P. Pandya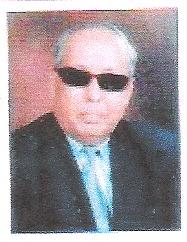 Padmashri Niranjan Pranshankar Pandya is a graduate, in sociology. He did his advanced studies in management from Germany. Having lost his vision due to a mishap during his childhood, initiating activities and project towards prevention of blindness has always been close to his heart.
He joined the Poona Blind Men's Association as Hon. Secretary in 1966. Today he is the president of that institution which is having group of other units like H V Desai Eye Hospital, Kantalaxmi Shah Eye Hospital, Technical Training Institute for the blind, Home for aged blind women. He is also the chairmen, Resource Mobilization of vision 2020, The Right to Sight, India, Vice Presidents, National Association for the Blind (India), Executive Committee Member of Rehabilitation Council of India.
He is the recipient of numerous awards like Gold medal from International Advanced Science in Ophthalmology. Excellence award by Top Management at the hands of Hon'ble Dr. P C Alexander, then Governor of Maharashtra. Lion International Felicitated him with Dristi Gaurav Puraskar etc.